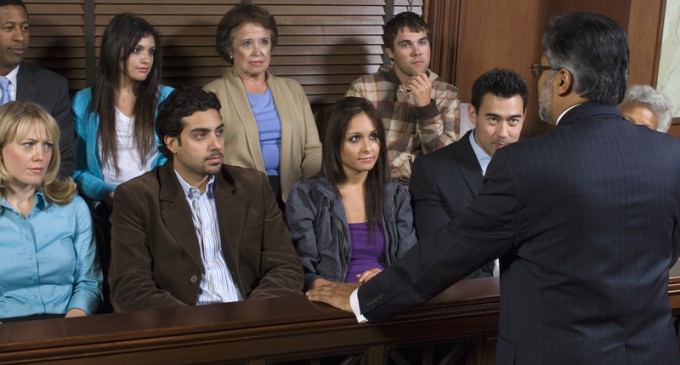 Jurors who believe a defendant is guilty of a crime are not required to declare the defendant guilty. This is called jury nullification. Let's say the defendant has been found guilty of drug possession. He may have committed a crime – but is it right for him to rot in prison for it?
This is where jury nullification comes in. If (from the example) jurors think the war on drugs is unjust and don't want the defendant to die in prison for a crime that only hurts him, then jury nullification is an option.
A Denver man got the surprise of his life when he was actually punished for educating people on their right to jury nullification.
FIND OUT WHAT HAPPENED TO HIM ON THE NEXT PAGE: