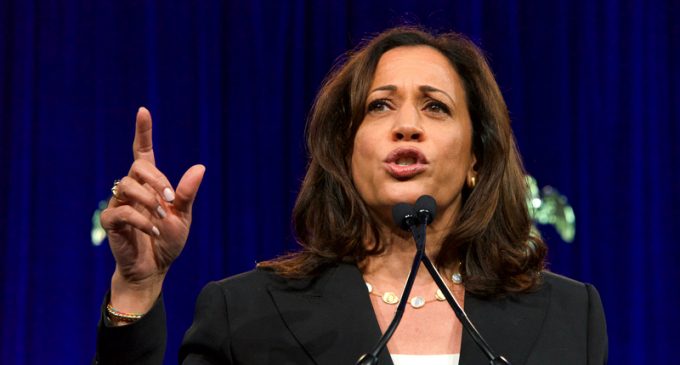 According to recent polls, Kamala Harris is the most unpopular Vice President in modern history –  since at least the 1970s. The Telegraph reported earlier this month that "two recent polls both showed 46 percent of Americans approved of Harris, with 47 percent and 48 percent disapproving." The 'future president' is now 'underwater'.
The first six months have been tough for Harris. After being placed in charge of the illegal immigration crisis by Biden, she refused to even visit the southern border until Donald Trump forced her to by holding his own rally in Texas. Not long after, Politico reported on leaks from within the White House about how terrible the work environment is in Harris's office.
Polls showing nearly 65 percent of Americans do not believe Kamala Harris is fit to serve as President should give the VP a good chuckle. But top Dems are not laughing. Some of the Democratic Party's most influential women met for dinner last month to figure out what to do about her poll numbers, which are dropping as fast a Biden's mental faculties.
Move to page 2.