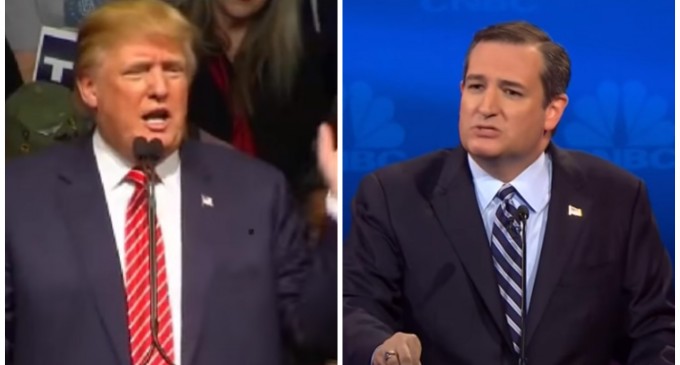 The year of the outsider insurgent candidate rolls on as we hurtle closer towards November's general election.  On both sides, outsider candidates are making their presence felt.
On the left, socialist Vermont Senator Bernie Sanders has taken the air out of Hillary Clinton's campaign faster than the footballs in a New England Patriots game.  After a strong showing on Super Tuesday, former Secretary of State Clinton has only won one out of eight contests held in the last month.  Sanders has cashed in on Clinton's reputation as a corrupt and dishonest Washington insider who will change any position and pander to any group to get elected.  Just weeks ago, Hillary was believed to be the inevitable candidate on the Democratic side — cue 2008 déjà vu — and now Sanders has nearly caught her in the delegate count.
On the Republican side, Donald Trump continues to be a runaway freight train towards the nomination.  However, after five straight victories, Ted Cruz claims he has the likeliest path to the nomination — and the support of the voters.
But does he?
Donald Trump says not.  After Cruz boasted of landslide victories in five straight primaries on Monday, The Donald fired back.
To read what Trump had to say about Cruz's voter-less victories and catch the frontrunners' latest Twitter skirmish, continue reading on the next page: