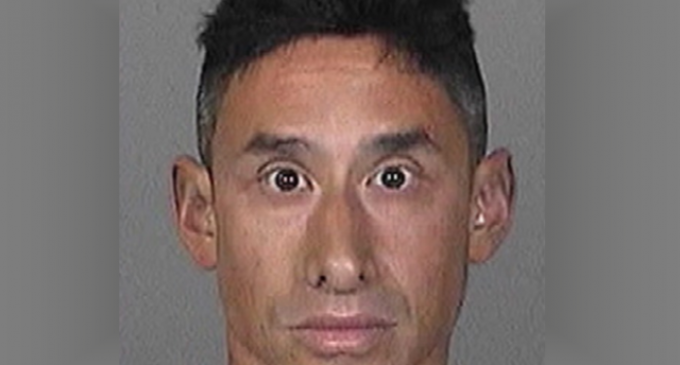 The absurdity of allowing cross dressers into the opposite gendered bathroom has come home to roost in a town in California.  Jason Pomare, a 33-year-old male, was loitering around a Macy's women's bathroom. Dressed as a woman, wearing a wig, women's clothing, including a bra, he was arrested Los Angeles Country Sheriff.
Jason was arrested for videoing women in the stalls of the bathrooms. Witnesses reported to the police that Pomare would conceal the camera in bathroom stalls.  The deputy found a video camera in the perpetrator's purse.  It has hours of footage of women using the bathroom.   A woman noticed the "recording light" on the camera.
Pomare was in the bathroom for ab0ut two hours.  Read more of the story on the following page.