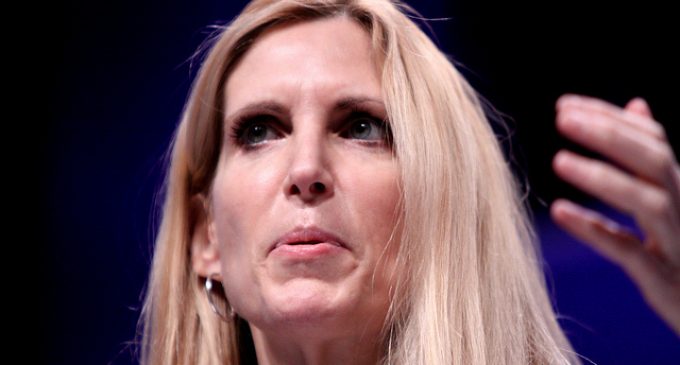 In the latest chapter of "she loves me, she love me not," conservative author Ann Coulter predicted landmines ahead for President Donald Trump on yesterday's "Varney & Company" on Fox Business Network.
The flamboyant Coulter has lately expressed reservations about Trump's performance as president, especially noting disappointment over the short-term budget passed and signed into law.
Yet, she still believes in his overall message and just wants him to keep all his campaign promises.
Learn the real obstacle to Trump keeping his promises and how that might spell disaster for him and the GOP in 2018. The details begin on the next page.