Intellihub has released a report determining that the body autopsied by a Dr. Lisa Gavin last October was likely not the body of the alleged gunman Stephen Paddock.
According to Section VIII of the report titled Suspect Autopsy: "On 10-06-17, at approximately 1625 hours,under CCOCME case 17-10064 and FBI incident number 4-LV-2215061 an autopsy was performed on the body of Paddock at the CCOCME
by Doctor Lisa Gavin."

However, the report lists the decedent Stephen Paddock as being only "73 inches" tall (6′-1″) despite the fact that it is well know Paddock was 6′-4″ in height and had a much larger frame than the dead guy pictured in the leaked crime scene photographs.

LVMPD

In 2010, Paddock's height was listed as 6′-4″ on a Sport Fishing, Trapping, Hunting License registered with the State of Alaska. The information was verified with Paddock's California driver's license by a duly authorized fish and game vendor in the State of Alaska.

Additionally, the eye color listed on the official state document says Paddock's eyes were "BL" (blue), while the autopsy report says the decedent's eyes are "brown." Again, the document is based off of Paddock's California driver's license.

Moreover, as Intellihub reported on Wednesday, Stephen Paddock was not the man pictured in the leaked crime scene photos.

Why are officials lying to the general public?

Why did the coroner order the body autopsied to be cremated?

#LasVegasShooting

#DemandAnswersFromLVMPDandFBI

Related:

Featured Image: Håkan Dahlström/Flickr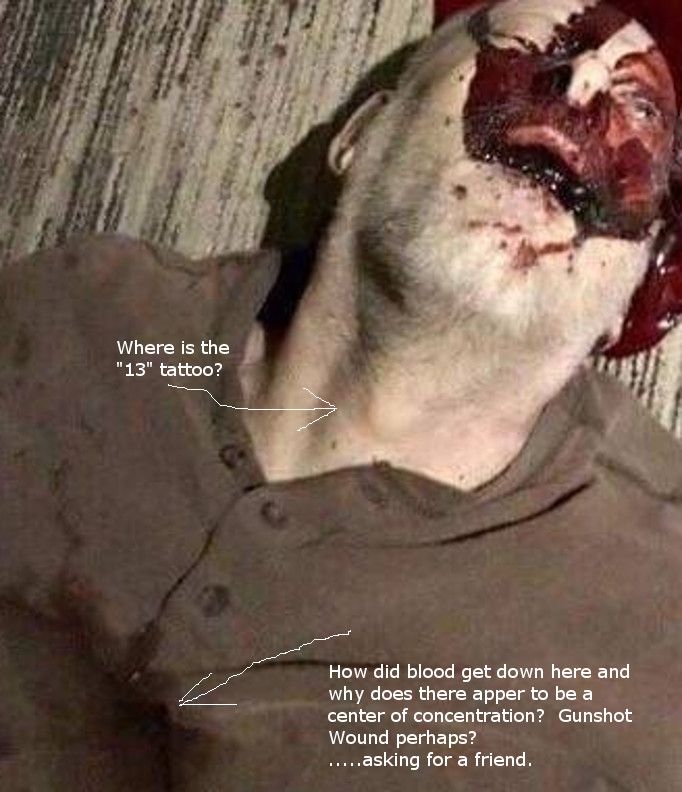 Paddock had a tattoo of the number 13 on his neck. Is that the body of Stephen Paddock, or someone from a homeless shelter?
To learn more peculiar details surrounding the Las Vegas shooting, check out these other resources:
Learn more!
Source: Intellihub , Intellihub, Steemit
Photo: Review Journal