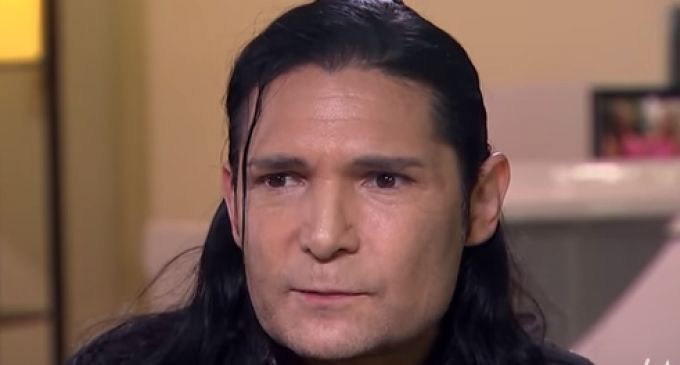 The bravest man in Hollywood, Corey Feldman, has launched a campaign to pull back the curtain on the Hollywood pedophilia ring.
In a heartbreaking video, he details how he is being stalked, arrested and had his life threatened after making the announcement of the project. Even his band members have suddenly quit fearing for their lives.
"I've lived in fear and shame my entire life and so has millions of others and now we have the ability to let our voices he heard and break the dam of silence."
Feldman claims that he can name at 'least 6 major figures in Hollywood' that are part of this pedophile network, and with your support, he is going to expose them all!
Head on over to the next page and watch his video to learn about Corey's Truth Campaign and how he plans on revealing those names.