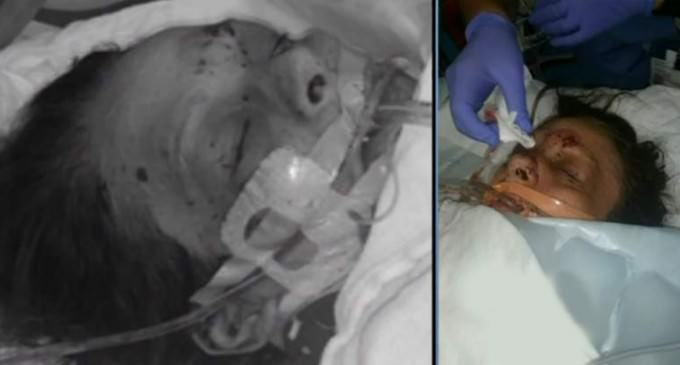 CLARK, N.J. — Cops don't have it easy, dealing with potentially violent people as part of the job, and sometimes  having to wrestle people to the ground, even if that person is 105 pounds and a grandmother.
In many cases the cops will say they "feared for their life" to justify their harming of innocent, clearly innocuous people.
This time, it's a frail, elderly woman who was victim to the violence of law enforcement.
FIND OUT HOW THIS COP SLAMMED AN ELDERLY WOMAN INTO A COMA ON THE NEXT PAGE:
In a traffic stop that went wrong, a police officer decided it was the best choice to slam a grandmother into the ground, knocking out teeth, breaking bones and sending her into a critical condition. According to The Free Thought Project:
Antionette Dilorio, was left in critical condition after being slammed onto the pavement by a police officer during the course of a traffic stop.
Dilorio is in critical condition and is currently in a medically induced coma, with multiple bone fractures and numerous missing teeth from the incident, according to WABC 7.
Police claim that Dilorio then jumped on the officer's back as he was attempting to remove Riga from the vehicle, a contention denied by Riga.
For more information, go to: The Free Thought Project