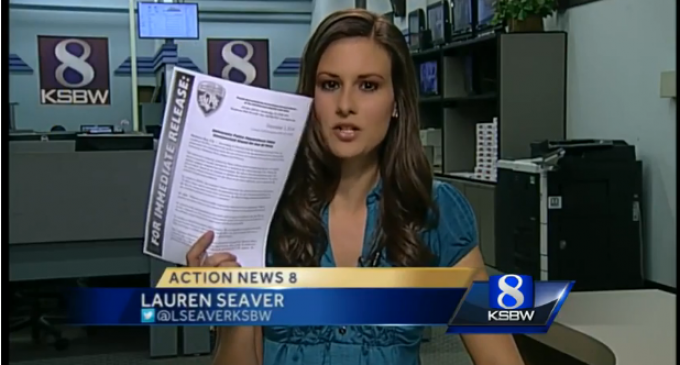 A unnamed California State University Monterey Bay police officer has been placed on leave and stands to be fired for not shooting a distraught student with a taser.
The veteran CSUMB officer of 20 years and 3 other cops responded to call about a suicidal student. According to police reports, back in February, the CSUMB officer had successfully calmed the student down, but left to get him some water at the student's request.
The officer returned to find the other 3 cops physically restraining the student.
CLICK TO READ MORE + VIDEO: