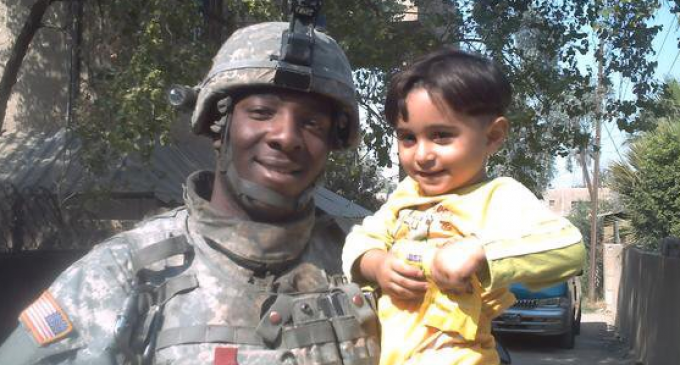 Isiah James is a combat veteran who is permanently disabled from taking 3 IED blasts, which gave him a traumatic brain injury and forced doctors to put screws in his leg.
The veteran, who served two tours in Iraq and one in Afghanistan, can't walk long distances and is in obvious of handicap spots.
However, this week one cop made it his mission to harass the vet for not looking disabled enough, even though a handicapped parking permit sings from his rearview mirror…a move the officer might soon regret.
Story + Video of Incident Next Page: