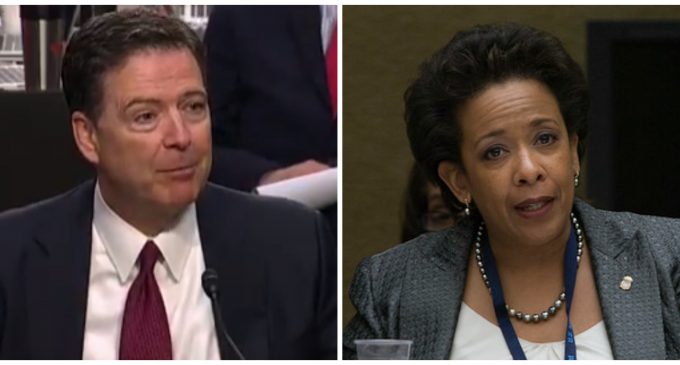 During his lengthy testimony before the Senate Intelligence Committee today, former FBI Director James Comey revealed then Attorney General Loretta Lynch asked him to call the investigation into Hillary Clinton's use of a private email server a "matter," not an investigation.
The request made Comey "confused and concerned," a phrase that popped up more than once in his appearance on Capitol Hill.
The revelation came in response to a question from Committee Chairman Richard Burr who asked the former FBI chief how the secret meeting between Lynch and former President Bill Clinton on her private plane in Phoenix affected his decisions on the handling of the Clinton investigation.
Learn more about the Lynch order and how it mirrored the Clinton campaign strategy to handle the issue on the next page.