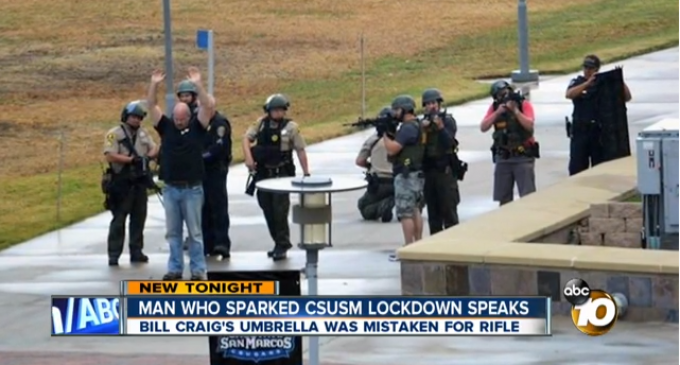 In order to disarm the populace, left wingers have intelligently decided that they must first create a culture of fear of guns.
The evidence of this is not more evident than in the recent story of a college campus that was shut down because a man was carrying an umbrella…that looked like a rifle to someone, who called the cops.
As a result, the entire college was shut down and heavily armed police came to the scene to disarm this umbrella-carrying man.
Sometimes leftists carry out a fake school shooting, as in Sandy Hook. Liberals will stop at nothing to oblige our communist federal government to dismantle the Second Amendment of our Constitution.
The ongoing effort to disarm you will not stop until there is a serious confrontation.