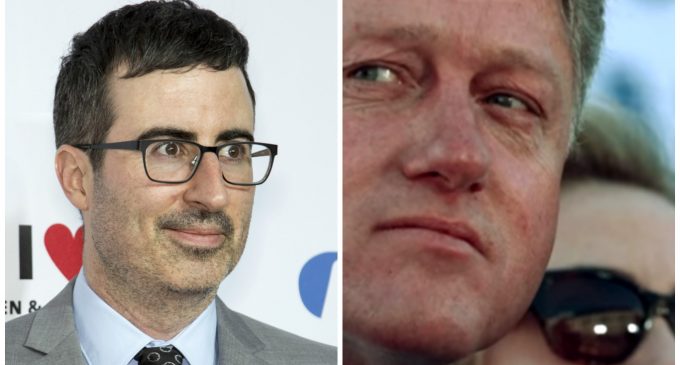 If you needed any more proof that the entertainment industry and media are all in the bag for Hillary Clinton, pay close attention to the following story.
As far as Jon Stewart clones go, John Oliver is probably the most successful. Although he lost The Daily Show to newcomer Trevor Noah, the British comedian has managed to parlay his experience on the show into his own weekly program, Last Week Tonight.
Of course, none of this would have been possible if not for his scathing, often vulgar attacks on Republicans. Taking the craft pioneered by his mentor, Oliver has emerged as the preeminent critic of conservatives, regularly railing against them for having the gall to have opinions different from his own.
Unsurprisingly, Democrats seem to be off the hook as far as the comedy show host is concerned, something that, as it turns out, appears to be due to much more than just ideological similarities.
Turn to the next page for more info: