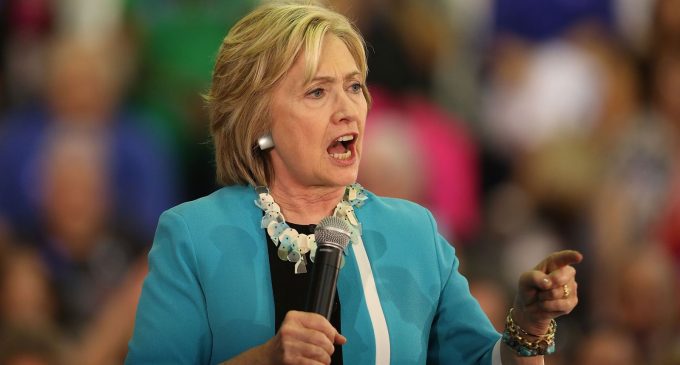 We're less than a week away from Election Day, and Hillary Clinton seems to be getting desperate.
For a moment, it looked like Clinton would coast to an easy election on November 8th. The Access Hollywood tapes released just before the first debate allowed Clinton to capitalize on Trump's 'locker room talk' in front of a hundred million people. Trump's numbers fell drastically. Even Donald Trump's campaign manager, Kellyanne Conway, admitted, "we are behind," when asked about the state of their campaign.
But what a difference one week makes.
Last Friday, FBI Director James Corey announced that Hillary Clinton was once again under FBI investigation. Trump has since pulled even with Clinton nationally, and now has a real chance at winning the election.
This must have Clinton scared, because she's now employing her most desperate tactics yet.
See what Clinton says will happen to the United States if Trump wins on the next page: