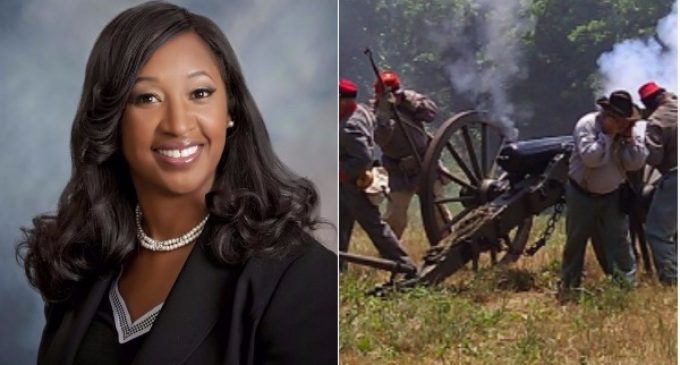 Operators of the Nash Farm Battlefield Museum in Hampton, Georgia, have decided to close the five-year old Civil War museum after a Henry County commissioner demanded removal of Confederate artifacts.
The museum has been run by a nonprofit organization to commemorate the site of an August 1864 battle in the American Civil War. It's been housed in a historic building in what has been a Henry County park.
Commissioner Dee Clemmons, an African-American woman, began her demands on the museum with a request to remove a Confederate flag displayed on a flagpole.
Learn more about this attempt to rewrite or erase American history and why museum operators decided to close down. Details are on the next page.