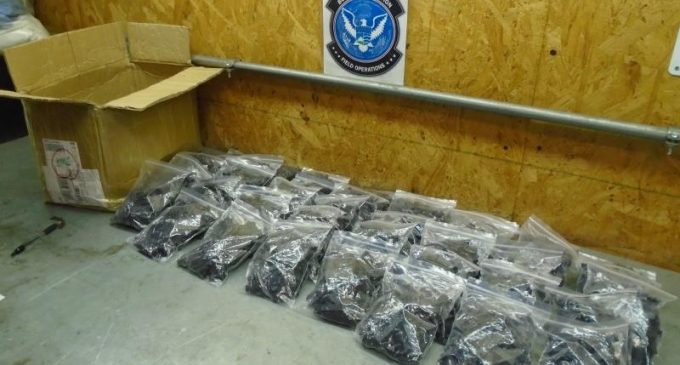 US Customs and Border Protection (CBP) officers in Louisville, Kentucky seized over 10,000 assault weapons parts on May 22 arriving from Shenzhen, China, and destined for a residence in Melbourne, Florida.
The consignment's package slip falsely stated that it contained "100 Steel Pin Samples" – a common tactic smugglers use to disguise contraband by labeling it as something legal in an attempt to elude further scrutiny.
"The importing of any type of munitions is regulated by the ATF," said Thomas Mahn, Port Director in Louisville. "This smuggler was knowingly trying to avoid detection, however, our officers remain vigilant, ensuring our community is safe."
The CBP Center of Excellence and Expertise, Machinery team estimates the value of the shipment to be $129,600.
The Official China News Agency has demanded that America disarm its citizens:
Twenty-eight innocent people, including 20 primary students, have been slaughtered in a mass shooting at an elementary school in the U.S. state of Connecticut. Their blood and tears demand no delay for the U.S. gun control.

However, these are only part of the gun violence which has drawn the whole country's attention. Every time a tragedy occurs, there are renewed appeals for gun regulation. However, the calls disappointingly always fail.
Yea, you can just feel the love coming from Bejing. It's hardly the first time that China has been busted smuggling high powered firearms into the US. What could they be up to? Turn the page.