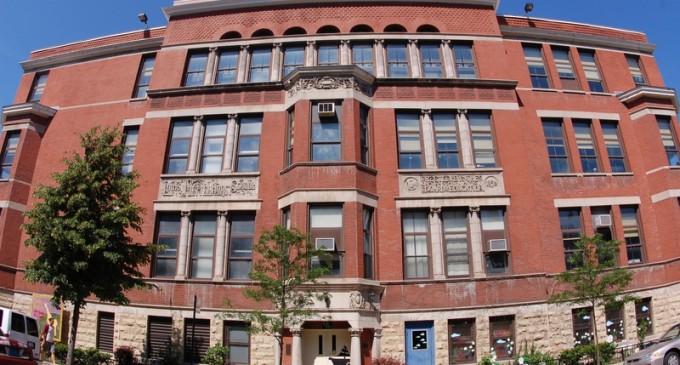 In a major blow to privacy rights as well as the safety of children, the radical left has managed to force it's obsession with alternative lifestyles on Chicago schools.
Per new rules passed by educational officials in the city, students will be permitted to use the bathroom that corresponds to the gender they identity with rather than they were "assigned at birth" – that is, born in to.
This is unsettling enough, but the really disturbing part is that school employees, visitors and volunteers are covered by the rule, meaning grown men can enter the same bathrooms as female students because they "identify" as women.
The looser gender guidelines don't stop there, however. Under the new, progressive regime, Chicago school students can attend overnight field trips aimed at members of the opposite sex if they identify as one and even come to class in clothes worn by them.
Turn to the next page for more info: