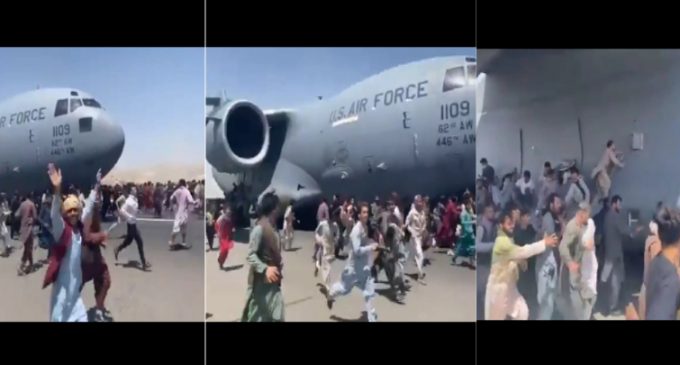 The Biden administration has decided to send another 1,000 paratroopers back to Afghanistan to help with the disastrous withdrawal – bringing the total number of ground troops to 7000.
Reports Sunday indicated President Ashraf Ghani quickly fled the country towards neighboring Tajikistan just as the Taliban arrived at the gates of Kabul. This sent a sharp message to national troops that there was little point in resisting, given their commander-in-chief had cut and run at the first sign of enemy a the gates.  Ghani didn't even so much as address the Afghan people.
The Russian embassy released a statement on Monday that Ghani "had fled the country with four cars and a helicopter full of cash and had to leave some money behind as it would not all fit in."
The airport is in utter chaos as more and more US troops arrive at Kabul's international airport to "restore order"  and get the remaining Americans out.
Turn the page for more + video.