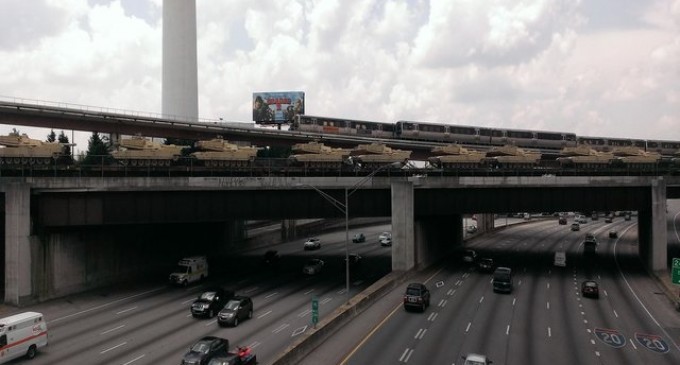 A caravan of tanks was spotted this week in Atlanta, GA. This sighting comes on the heels of UN armored trucks also seen in Georgia just days ago.
Does anyone have any information about what types of tanks these are or what they could be doing moving in such large numbers in Atlanta?
This is one of those 'could be nothing , could be everything' types of things. It's important that we stay alert and communicate, of course.