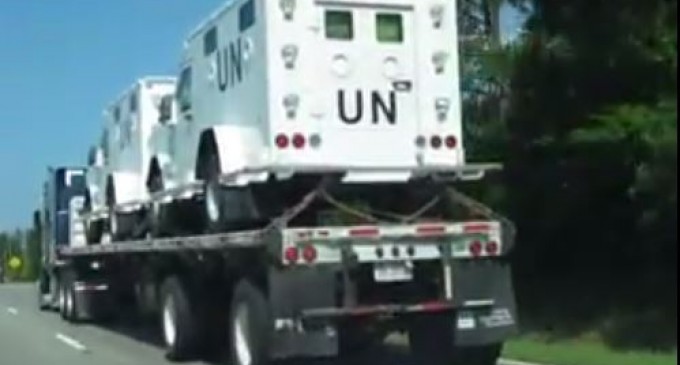 Armored UN trucks that appear to be brand new have been recently spotted leaving Alabama and entering Georgia.
The trucks appear to have  ports for M231 port firing weapons and are being transported by unmarked flat-beds painted in "UN blue".
Is there any legitimate reason UN trucks should be on American soil?
I've not been able to find information about the US manufacturing trucks for the UN.