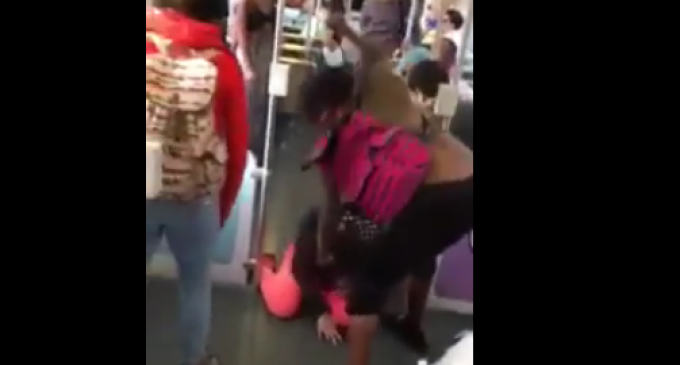 In a tragic story from December 8th of last year, two black girls viciously and brutally beat and robbed a third young woman on a Metro Blue Line train in Long Beach, CA.
The two attackers set upon their victim like jackals on a rabbit, pinning her, striking her, brutalizing and throwing her to the ground like a bag of dirty laundry before adding a few more vicious kicks for their own amusement.
Why does black crime, no matter how brutal, tend to get ignored or actively covered up by the mainstream media?
The few voices who actively document the epidemic of black crime are widely reviled by the mainstream media.
Continue to the next page for more about this horrific crime, including the shocking video footage of the assault.