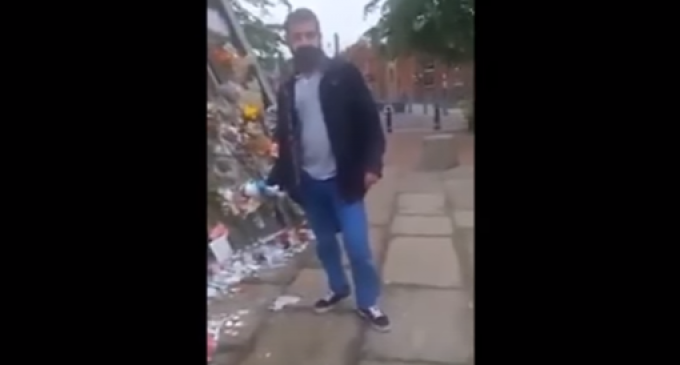 As Manchester residents, fellow Brits and the rest of the world recover from the shocking terrorist attack a week ago Monday at an Ariana Grande concert, a disturbing event was recently recorded at a memorial site in a nearby town.
Stalybridge is eight miles east of the center of Manchester, where the bombing occurred. Immediately, local residents responded by bringing flowers and other mementos to a makeshift memorial set up at a sundial in the center of Stalybridge to honor the 22 slain in the attack. A vigil and a moment of silence were held. A book of condolences was made available for people to express their sentiments.
Mark McNally, 43, was waiting for a bus near the memorial site when he observed two young men acting strangely.
Find out what happened when he confronted them and how other local residents reacted as well on the next page.