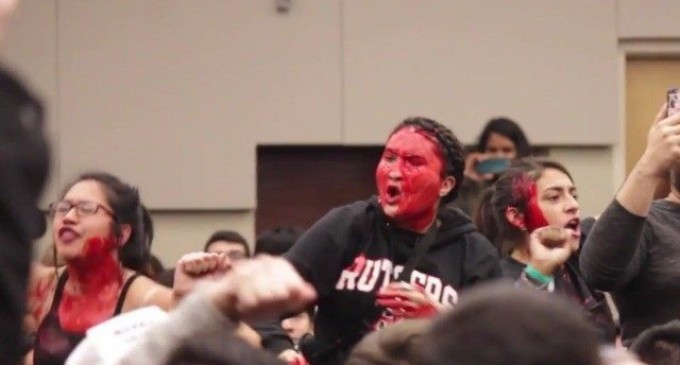 For those of you who are unfamiliar with Breitbart Tech editor Milo Yiannopoulos, he's a figure of much controversy, and everywhere he goes chaos erupts in some form. Not only is he an editor for one of the biggest conservative publications on the web, he's also gay. So if he's on a U.S. tour being called the "Dangerous Faggot Tour" and he's talking about how modern leftism is destroying America, there must be real problem with liberal thinking. Welcome to the conversation, America.
During Milo's first event at Rutgers University in New Jersey, he was disrupted by feminists and Black Lives Matter protestors, chanting slogans with fake blood smeared all over their faces. What they didn't expect was that everybody else in the audience would start chanting "Trump, Trump, Trump". Game, set, match. After their two minutes of fame, the protestors stormed out of the auditorium, leaving quite a mess for the janitors to clean up.
See how Milo Yiannopoulos responded to this on the next page.