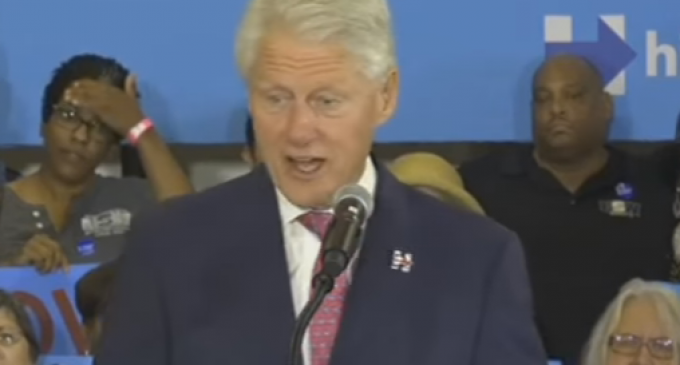 What a surprise: a leading Democrat decided to repay working-class Americans who supported him by mocking them after they got wise to the party's game and moved on to a candidate who will actually look out for their interests.
As you might have inferred, the Democrat in question was Bill Clinton, who has been making the rounds to drum up support for Hillary in her bid for the presidency. Unfortunately for the conniving couple, many of the same people who helped push Bill over the winning mark – i.e. white, working-class Americans – back in the 1990's have rejected the Democratic party of today, with it's calls for socialized medicine and political correctness. As as consequence of this, white workers refused to turn out for Barack Obama during his runs for the presidency and have rallied behind Donald Trump.
But instead of considering the reasons why they no longer felt the party spoke for them, Bill dismissed their concerns as illegitimate, deriding the "coal people" in Kentucky for not "lik[ing] them" anymore.
Turn to the next page for more info: