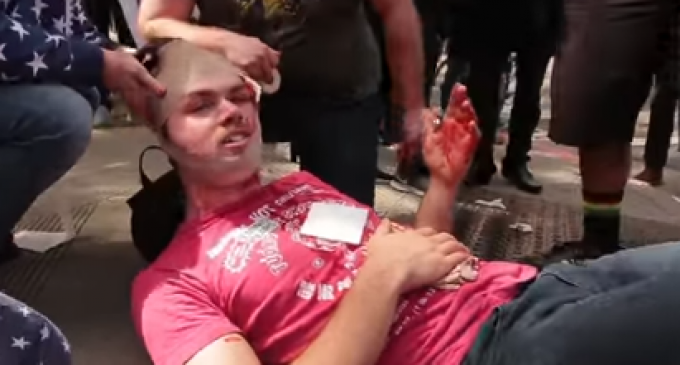 Last Saturday's pro-Trump rally in Berkeley, California quickly degenerated into a full-blown riot as Antifa thugs showed up to assault the Trump supporters.
Shamefully, Berkeley police held back and appeared to stand down, even as some people were seriously injured.
The most heinous act occurred when a partially-masked Antifa goon, swinging a bike lock, struck Sean Stiles in the head and knocked him to the ground.
Since the bloody incident, free speech advocates worked to analyze video footage and still photographs from the scene to identify the attacker.
Learn who they found out perpetrated this assault, how they figured it out, and why his background is not especially surprising. It's all on the next page.