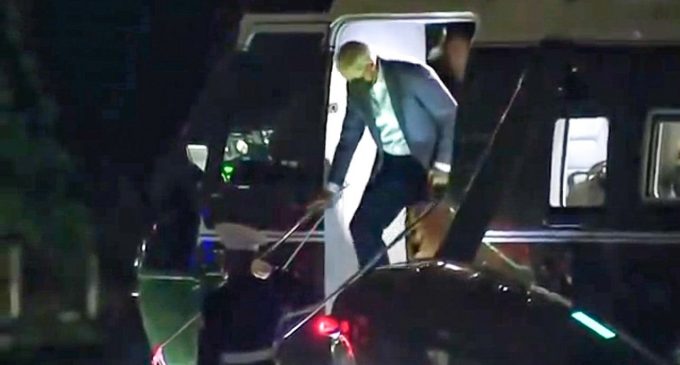 We are on the fifth day of the Afghan crisis and thousands of Americans are trapped inside the country overrun by jihadists with our own government admitting that it doesn't know when they can be evacuated. Biden has committed one of the greatest debacles ever witnessed by our nation. It's no wonder that this post turtle has been hiding out at Camp David, much like he did during the presidential campaign. His administration is in complete disarray just like any government would be without someone at the helm.
Tuesday night Biden finally returned from Camp David and the man is looking quite feeble. It's hard enough for someone with dementia to deal with everyday life, much dealing with a national crisis of their own making.
One wonders how long the president is for his post. That thought is even more unsettling knowing that Kamala "You will not pin this sh*t on me" Harris would be taking over. God help this country. It's hard to say which one would be worse.
Move to the next page for details + video.