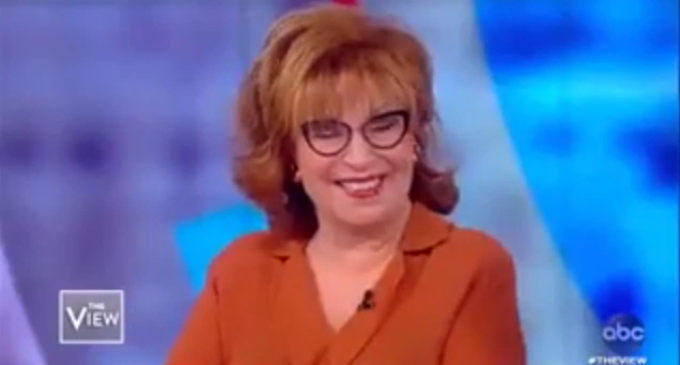 Just go in there and grab them…but don't you dare give them a heads-up! That's the newest message from the brilliant Democrat Joy Behar who works on the DNC Network show "The View."
Without even a scintilla of synapse expenditure, Behar is lending political advice to her colleagues in the Senate and House, warning them that if they tell people they're going to steal their guns, of course, the people will reject you. The trick is to NOT tell them ahead of time and then spring it on them after you're elected!
In other words, Behar is advocating that these politicians lie first and then gun-grab later. This might have been easier if Hillary Clinton had been elected, but then we can't have Liberal utopia every day, right?
Turn to the next page to read about Behar's outrageous statements regarding guns and even more justification for the American peoples' continued distrust of the Left in regards to the protection of the 2nd Amendment!