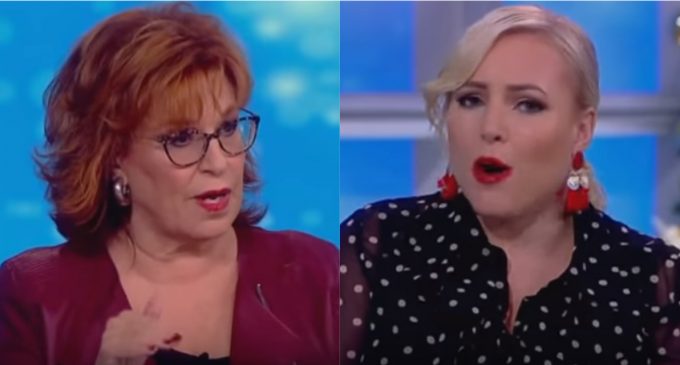 During a show that was intended to be a heartwarming tribute to President George H. W. Bush, The View co-host Joy Behar called Meghan McCain an "entitled bitch" and then threatened to quit the show if the producers didn't "get this bitch under control."
This comes just days after Kid Rock said of Behar "screw that Joy Behar b*tch," on the Fox and Friends show.
"It's so hard for people to get past that we can disagree and still be cordial with each other, and just talk about things without going for each other's throats and protesting everything. God forbid you say something a little bit wrong, you're racist, homophobic, Islamophobic, this, that, and another. People need to calm down [and] get a little less politically correct … I would say, 'love everybody,' except I'd say, 'screw that Joy Behar … b*tch.'"
A few hours later on The View Behar responded: "What is it about me that he feels the need to say that though?" Joy added. "Who am I? I'm just a comedian on a show. Why doesn't he go after the big shots? Why me?"
Well, today Behar thew support to Kid Rock's assessment in the form of a nasty shouting match between Meghan McCain and Joy Behar after the discussion turned to President Trump.
Move to the next page for the fireworks.