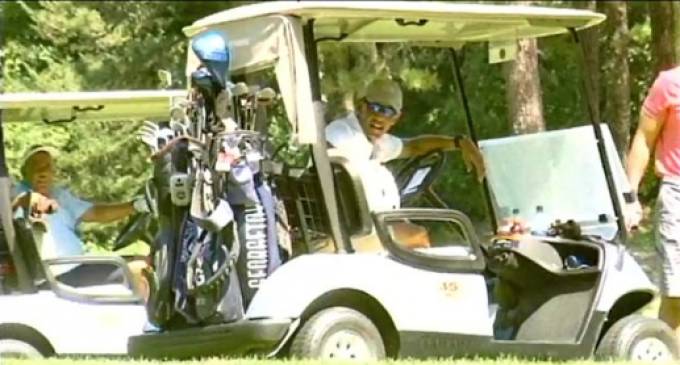 Barck Obama has never managed to respond correctly when a black man dies during a confrontation with the police.
Typically, he responds quickly, admonishing law enforcement while standing behind whoever it was that was that was killed. Obama rarely seems to consider the actions of the victim before he makes these statements. Whether the victim was guilty of a crime or not, to the president, the narrative will always be one of systematic racism of white cops that leads to the death of "innocent" black men.
So what happens when the cop who kills a black man is black himself, and the man who was killed was armed?
Apparently, this situation never seemed to cross Obama's mind, which explains why he responded the way he did when that very situation unfolded this week in Milwaukee, WI.
See how Obama responded to the event that set off multiple nights of protests on the next page: