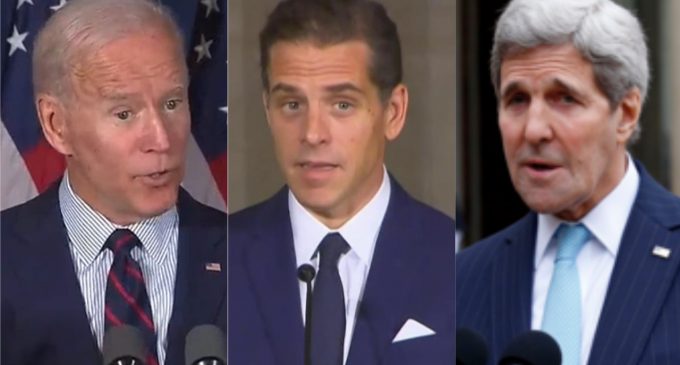 The race is on…for real now. Who's going to go down first? That's the question that should be on everyone's mind. Not this impeachment inquiry farce. That's a complete diversion by the magician on stage, Adam "Schifty" Schiff. His sleight of hand tricks are supposed to be distracting our attention away from the real, honest-to-goodness quid pro quo that involves some of the highest officials in the land: Joe Biden, John Kerry and their families, as well as possibly Mitt Romney.
These are very scary times for the Democrats and Never-Trumpers. The Trump administration is on the verge of unearthing some of the most damning evidence of their illicit activities both here and abroad. The trick now for the Democrats is to be able to remove the president from office BEFORE the bombshell investigations are completed by both Attorney General Barr and CT US Attorney Durham.
That task may be a bit more difficult today in the wake of a bombshell being dropped dead-center in the midst of the Democrats.
Read on the next page how the General Prosecutor's Office in Ukraine has released bank records and investigatory documents that prove beyond a shadow of a doubt that both the Bidens and Kerrys were involved neck-deep in the quid pro quo scandals of Burisma Holdings!