Just when you thought this story had hit a dead end and that no one would be held accountable for their crimes abroad, Fate takes a swing at the ball and knocks it out of the park.
Bank records have been released to the public and more information from the Office of the General Prosecutor in Ukraine in corroboration of those bank records have shook the very foundation of Washington DC this morning.
It has been revealed through multiple sources of information that Joe Biden, Hunter Biden, John Kerry, Sr., John Kerry-Heinz, Jr. and Devon Archer were in receipt of tens of millions of dollars, funneled through different accounts, and ultimately landing in the back pockets of these high-ranking US officials and their children.
Here's the kicker: The investigation by the Ukraine government into Burisma Holdings magically vanished directly following these massive payoffs!
Gateway Pundit:
Documents reportedly leaked from the Ukrainian General Prosecutor's office show complex money transfers from foreign sources into former President Obama's Vice President and Secretary of State's families.

According to counter-intelligence in Latvia around $4 million was obtained by Burisma Holdings Limited which was then transferred to Hunter Biden and Devon Archer.

Burisma Holdings then sent $3.5 million via Morgan Stanley to Hunter Biden and the John Kerry family.

Money was transferred and then Burisma was no longer under investigation.

As The Gateway Pundit reported last night the payments from Burisma to Hunter Biden and the Kerry family from Burisma Holdings included 38 payments for $83,000 totaling over $3.1 million.

The Burisma investigation was shut down after Biden withheld $1B in aid to the Ukraine.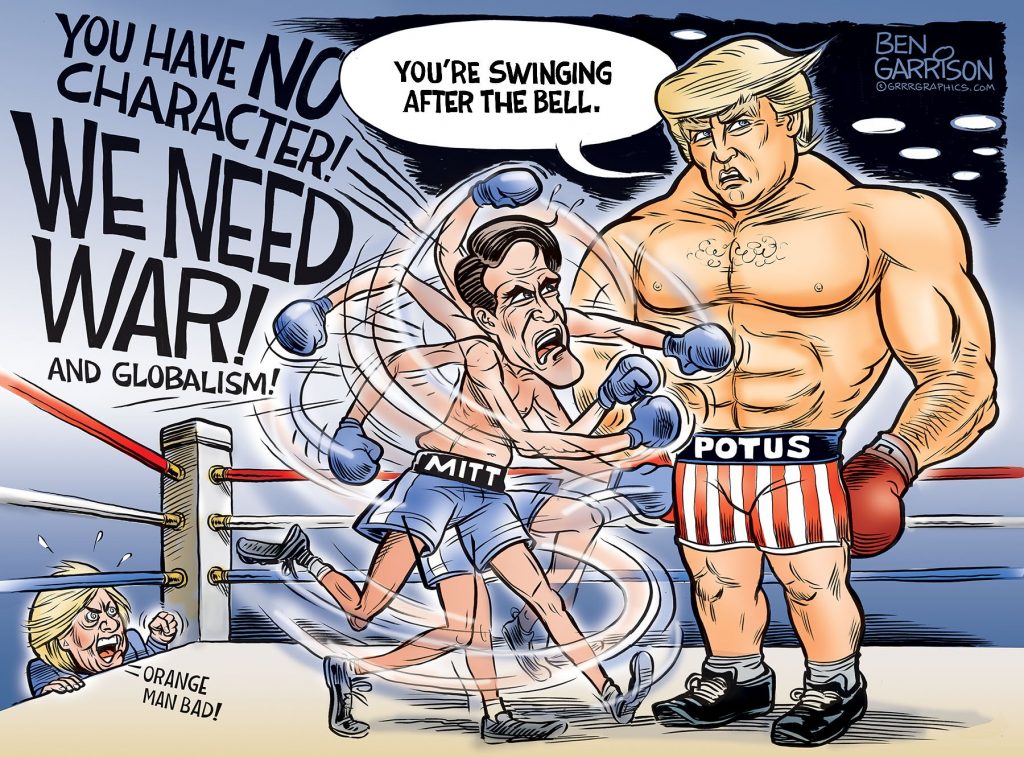 As for Mitt Romney, who has inexplicably taken a very big interest in seeing Donald Trump permanently extricated from the Oval Office, he has ties to Burisma Holdings as well. Last month, a report was released revealing Romney's top aide in the 2012 presidential campaign, J. Cofer Black, serves on the board of the Ukrainian energy company, beside both Biden and Kerry.
Curiouser and curiouser…
As stated previously, just when you thought this story was dead, Fate steps in and smacks you upside the head. Let's just say, I wouldn't want to be Joe Biden's or John Kerry's spokesperson today.
If I were any of these people, I'd be taking the advice of Saul Goodman (aka Jimmy McGill). He advised cell phone customers to practice something he called, "Information hygiene."
In other words, "untraceable records."
BOMBSHELL:

Leaked documents from the Ukrainian General Prosecutor's office indicate complex money transfers from foreign sources into the control of a "slush fund" owned and operated by Devon Archer, John Kerry Senior, John Kerry Junior, Heinz Jr, and Hunter Biden.

— Michael Coudrey (@MichaelCoudrey) November 14, 2019
This describes the money transfer of

$14,655,982 and $366,015 EUR from "Wirelogic Technology AS", and

$1,964,375 from "Digitex Organization LLP".

Further, part of the sums described above were transferred to Alan Apter, Alexander Kwasniewski, Devon Archer and Hunter Biden.

— Michael Coudrey (@MichaelCoudrey) November 14, 2019
Rosemont Seneca Bohai LLC is owned and operated by Devon Archer, the Kerry Family including John Kerry Senior, John Kerry Junior, Heinz Jr and Hunter Biden.

All of whom are also listed as partners in the Rosemont Seneca Fund and other affiliated Rosemont Seneca companies.

— Michael Coudrey (@MichaelCoudrey) November 14, 2019
Why was a foreign company, that was being investigated by the Ukrainian General Prosecutor's office for corruption, suddenly retain & solicit high profile US persons affiliated with government and pay them such large sums of money?

This is exactly why:https://t.co/g4vSzgRrga

— Michael Coudrey (@MichaelCoudrey) November 14, 2019
In conclusion, it is to the best of my knowledge determined a corrupt foreign gas company solicited high profile US persons affiliated with government to illegally influence official US Foreign Policy, & pressure the Ukrainian government to shut down its corruption investigation.

— Michael Coudrey (@MichaelCoudrey) November 14, 2019
Source:  The Gateway Pundit