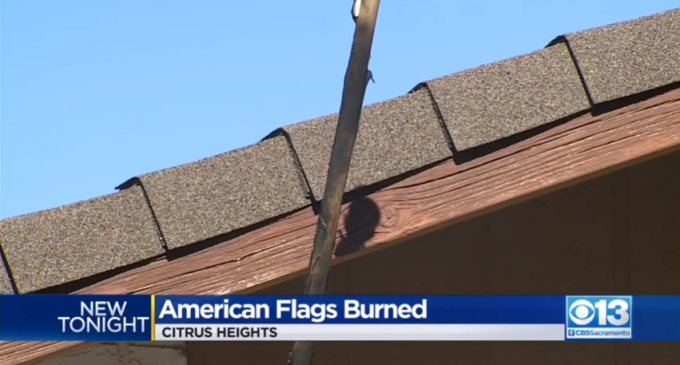 Police in a suburb of Sacramento, California is investigating a string of arsons targeting homes with the American flag on display.
So far the arsonists have targeted four homes in Citrus Heights. Police say that there is no confirmed motive for the attacks.
Homeowner Marie Nuzzi says that a charred pole is all that's left of the American Flag that flew outside her home. The fire, set at around 3 a.m., went out before it reached the house where she and three other family members slept.
"If it had burned longer it would have caught the house on fire," Nuzzi said. "Somebody's lives, for what?" "It was a nylon flag, so it's just all this black soot is just on the concrete."
Move to the next page for video.