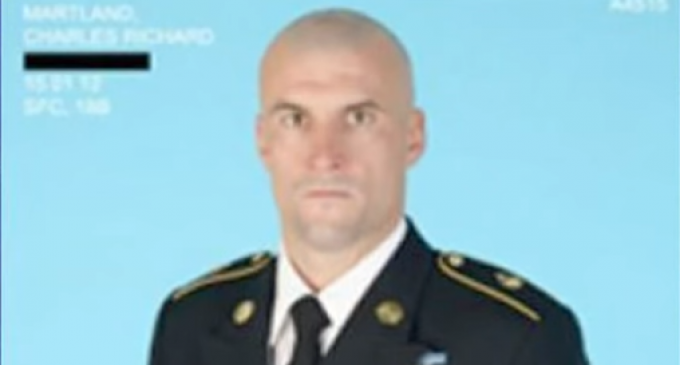 The U.S. Army has decided to retain Sgt 1st Class Charles Martland, the decorated Green Beret, who was serving in Afghanistan and physically stepped in to save a young boy from being raped repeatedly at the hands of a local Afghan commander.
Martland confronted the man who did it and then forced him off of the U.S. military installation. For this, he was issued a Letter of Reprimand and informed that he would be removed from the military in six days. Since that incident, a lot has happened. Martland appealed his case to the Army's Enlisted Special Review Board and had his appeal denied. But after more politicians got involved, things started to look up, wrote Truth and Action.
Representative Duncan Hunter (R-CA) became involved in the Martland's case and he introduced the Martland Act in Congress, "which would expand the scope of child abuse that service members are allowed to intervene in," reported Truth and Action.
Ninety-three members of the Unites States Senate and the House of Representatives also demanded an investigation from the Department of Defense. This bi-partisan push resulted in an investigation (which is ongoing) by the Special Inspector General for Afghan Reconstruction (SIGAR). This IG investigation will look atthe culture surrounding Bacha Bazi as well as the incident involving SFC Martland.
Read more on the significant reinstatement  on the next page.