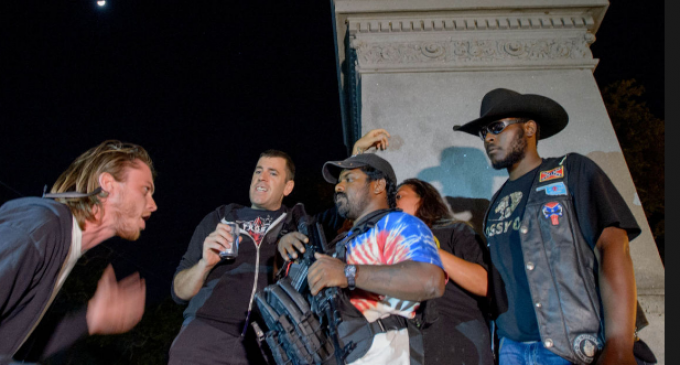 Confederate monuments may be coming down across the south, but monument supporters aren't letting go without a fight. A recent scuffle near New Orleans' Jefferson Davis monument shows that tensions are still high on both sides. But the racial divisions aren't as clear-cut as one might think.
The protesters fighting against the monument's existence claim that Confederate figures should not be displayed in public. Condoleezza Rice, a black woman who grew up in the segregated south, disagrees.
In a recent interview on Fox and Friends, the former secretary of state was asked about monuments like the Jefferson Davis statue in New Orleans. She said:
I'm a firm believer in keeping your history before you…

I want us to look at the names and recognize what they did and be able to tell our kids what they did and for them to have a sense of their own history. When you start wiping out history, sanitizing history to make you feel better, it's a bad thing.
And Rice isn't the only African-American supporting the presence of monuments to slaveholders.
Read about how a black man in New Orleans defended the Jefferson Davis monument on the next page: