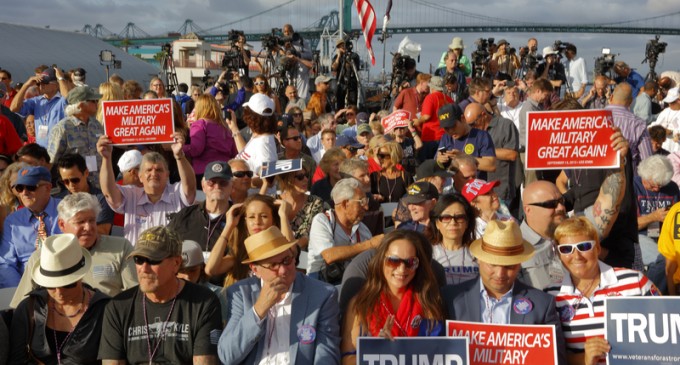 If there's one thing that anti-Trump people are good at, with the exception of being annoying, it's victimizing themselves. They make themselves look like victims by inciting violence and then calling Trump supports violent, hateful and bigoted. Clearly their definitions of those words are a little backwards, just like the logic on the flyers they circulate before Trump rallies.
In a flyer that was sent out before Trump's rally in Richmond, VA, last Friday, not only did whoever made it call their violence self-defense, they labeled Trump and his supporters as fascist, without really knowing what the word means. If they did, they'd know that fascism is a left-wing ideology that revolves around the concept of government officials coordinating all aspects of a nation's society.
Clearly not what Donald Trump supports.
Residents of Richmond were worried about being assaulted after attending the Trump rally, and didn't want to go to jail for defending themselves.
Read what the flyer said on the next page.