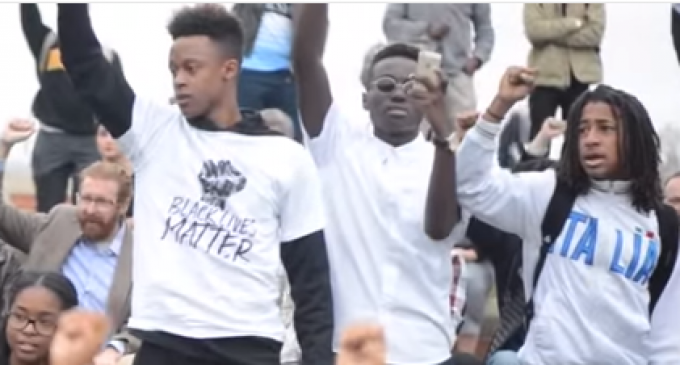 One more resignation at the University of Missouri, this time a professor who would not cancel an exam after online threats to students had been deemed as no credible threat by police.
With the racially motivated chaos continuing on campus, even after the forced resignation of the President on Monday, Professor Brigham attempted to keep things as normal as possible, to perhaps help stabilize the week's mayhem.
He told a female student, "If you don't feel safe coming to class, then don't come to class. I will be there, and there will be an exam administered in our class.  If you give into bullies, they win. The only way bullies are deflated is by standing up to them. If we cancel the exam, they win; if we go through with it, they lose.  I know which side I am on. You make you own choice."
This student, Jasmine Birt, was upset by Brigham's response and spread her angst on social media.  Tweeting a screen shot of her conversation with him, she responded,
"My professor clearly doesn't care. He still expects me to go to class for an exam while THREATS ARE BEING MADE!"
Read more on how her viral rage resulted in his resignation on page two.