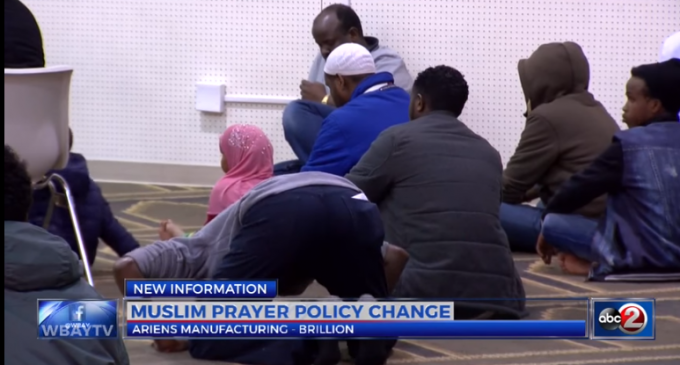 Muslims working for an Ariens manufacturing plant in Wisconsin have been told that they are no longer allowed to pray unless during the specified break time. However, this policy, which had been in place but unenforced for 25 years at the plant, there is a concern among Muslim employees that breaking to pray might result in being fired.
Any accusations of foul play or unfair treatment of Muslim employees would be void, as the company's policy falls under the Equal Employment Opportunity Commission's guidelines on fair treatment. This has not stopped Masjid Imam Hasan Abdi of Green Bay from admonishing the plant's policy, as he voiced concern over what Muslim employees are expected to do if their break time doesn't coincide with their designated prayer times.
Dan Ariens, CEO and chairman of the company, said the policy is being enforced in response to an unacceptable dip in policy. He also explained that non-Muslim members of the production teams felt uncomfortable about the breaks, as they didn't feel it was fair to the rest of them.
Read more about the policy enforcement on page 2.