More and more girls are embracing the new feminism. Remember how the feminist railed-and-railed against women getting married and their tireless screeches on how women didn't need men?
Well, that didn't end up working out so well for them. Hence, the new "empowering" feminist doctrine on healthy sexuality.
DON'T HAVE SEX WITH MEN BECAUSE YOU RESPECT OR LOVE THEM. DO IT FOR THE MONEY.
THAT IS WHAT PROGRESSIVE WOMEN DO TO PAY THE BILLS.
Millions of young girls are now getting sugar daddies to pay tuition (and shopping bills) as revealed in our report on Seeking Arrangements, and Sugar Baby University. But, even more disturbing is the fact they're now taking things a step further and encouraging young girls to sell their virginity.
Another young millennial has reportedly sold her virginity for millions on the famed site Cinderella Escorts.

Back in April, a Hong Kong businessman paid $2.5 million for an 18-year-old Romanian model's virginity. Just yesterday, we outlined that millions of millennials in the United States could be trading sex for their next debt servicing payment on a website called SeekingArrangement.com. As what we believe, the trend is clear and millennials are resorting to sex for a real simple get-out-of debt option or the chance for a better life, as their future economic prospects are quite dim.

The latest demand for latest demand for virgins is coming from a businessman in Abu Dhabi who has agreed to pay $2.9 million (€ 2.5million) for the virginity of a 19-year-old part time student and model living in California.

The model named Giselle,19, is astounded by the overall outcome of the auction and says a Hollywood Actor and Russian Politician were also in the running. She says this is "a dream told true" and plans to use the money for — you guessed it— tuition fees and travel. Perhaps, she'll be one of the few millennials enjoying avocado and toast for breakfast for the rest of her life.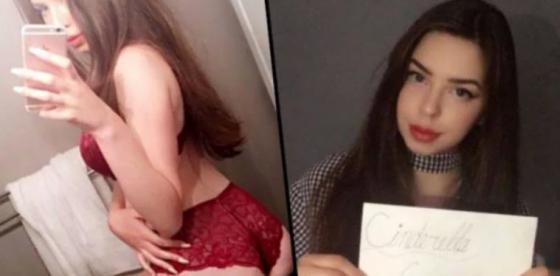 Giselle claims selling her virginity is a dream come true, and that those who disagree are merely haters.
The model said: 'I am happy to have decided to sell my virginity through Cinderella Escorts.

'I would never have dreamt that the bid would rise so high and we would have reached 2.5million Euros. This is a dream come true.'

Giselle said she was 'shocked' by the outrage against women selling her virginity, describing it as a 'form of emancipation.'

'If I want to spend my first time with someone who is not my first love, that's my decision,' she said.

'The fact that women can do what they want with their bodies and have the courage to live their sexuality free against the critics sets a sign for emancipation'.
She added: 'In retrospect, how many would probably give up their first time if they could have 2.5million Euros instead?'
Some of the people criticizing her would likely sell their virginity for 2.5 million Euros or 2.9 million dollars. But, most women aren't going to get enough money off selling their virginity to be afforded the luxury of never having to work or engage with civilized society again. Odds are girls are going to see that and be bitterly disappointed when they fail to drum up an exuberant sum of money for their hymen.
Prostitution has never really been shown to elevate the status of women long term. And that is absolutely what she is doing.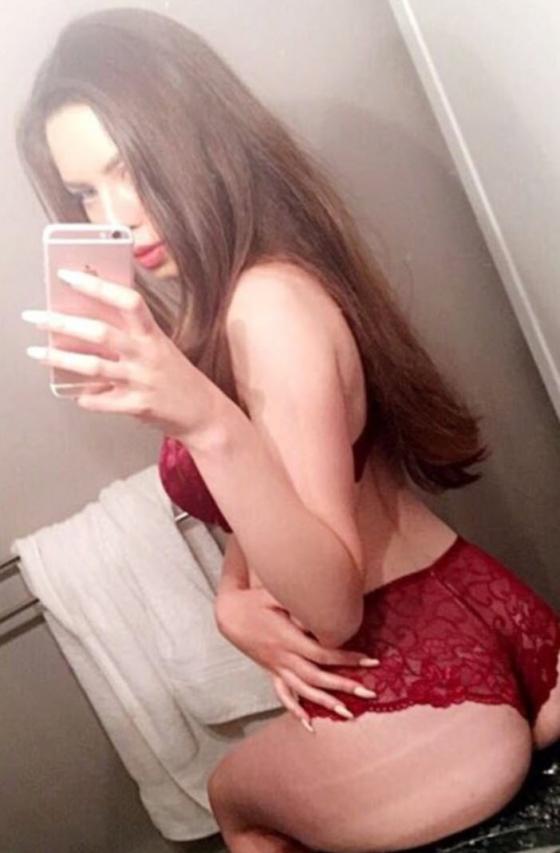 The man behind Cinderella Escorts, Jan Zakobielski, 27, who runs the business from Dortmund, Germany, and as the Daily Mail put it, "likens a woman's virginity to a very old wine or a luxury car".

Cinderella Escort's fees are twenty percent of each transaction, which is a sizable payout for Zakobielski.

A spokesman for Cinderella Escorts said: 'On our website you will find a video where girls from all over the world talk about the reasons to sell their virginity
Which again, people can do whatever they want, but it sure does seem hypocritical that modern-day feminism discourages young women from getting married, or treating men with respect, but more supportive than not of teenagers selling themselves for a quick paycheck.
To each their own. Just don't ever make me have to be a part of it…
If you wouldn't want your future daughter to do it then maybe it is not really such a great idea to do yourself.
Source: Zero Hedge