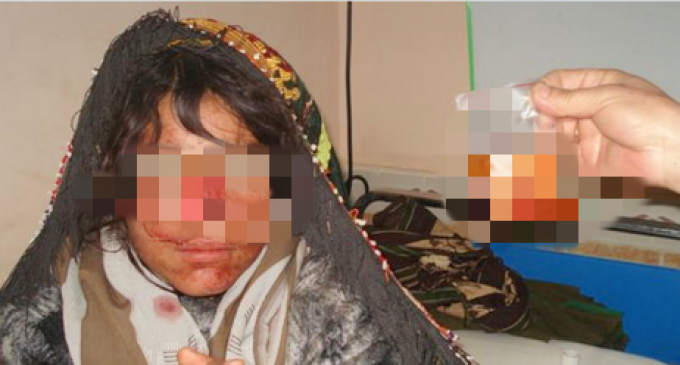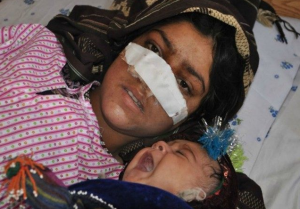 Not a day goes by without these atrocities! An Afghan man mutilated his wife Reza Cul, 20, by cutting off her nose "due to family issues." She will need plastic surgery and her relatives have reported that "her condition is critical as her nose has been completely chopped off."   The man has cowardly run to find safety with the Taliban in the northern Faryab province.
This type of savage behavior is not new to Afghanistan, in the early 2000s, Bibi Aisha, forced to marry as a 14-year-old, ran away from her husband.  She was punished by taking her to a "mountain clearing and held her down while his brother chopped off her nose and ears as other Talib watched."
The story of Reza Cul is continued on the next page.