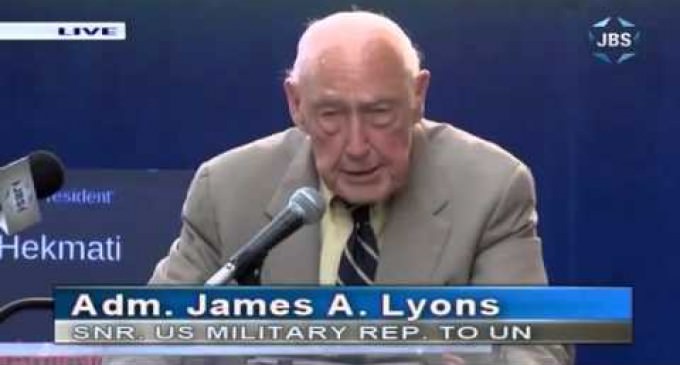 At the "Stop Iran Now" Rally on July 22nd in New York City, Retired Admiral Ace Lyons warned us about the imminent threat that the Obama administration poses.
He opened his speech saying, "Never in my lifetime did I believe I would witness this great country of ours being taken down and withdrawn from our world leadership by our own administration; unbelievable. And when it comes to Iran, I've been chasing those guys for over thirty-five years."
This man presided over the largest military command in the world, the United States Pacific fleet, with a career that spanned four decades.
Take a moment to watch this urgent message on the following page: