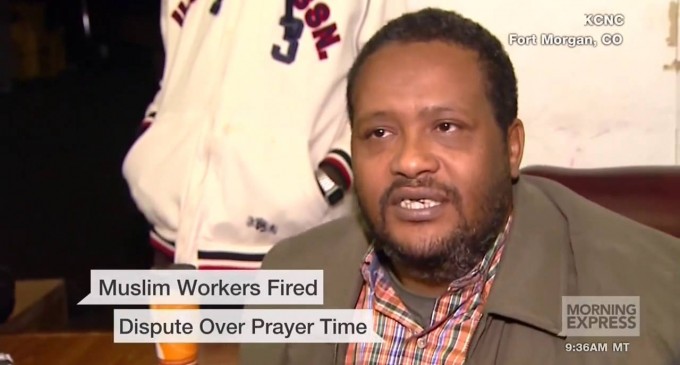 After firing nearly two hundred Muslim workers who walked off the job last week due to a dispute over the company's accommodations of their prayers rituals, a Cargill beef processing plant in Fort Morgan, CO is under fire for "discrimination".
The Council on American-Islamic Relations or CAIR as they're more commonly known has stepped in to paint these Somali Muslims as victims of some sort of hate crime, saying that he has testimonies from workers claiming that they were told to go home if they want to pray.
Cargill spokesman Mike Martin disputed these claims saying that none of the workers were ever told that, and the reason the plan can't have a large prayer facility is because it would disrupt operations. Fair enough. Can you imagine the chaos that would ensue if workers decided to just walk away from their assembly lines to pray. There's that and the fact that Cargill shouldn't have to build a prayer room to accommodate these workers. They're running a beef processing plant not a mosque.
Read how CAIR responded on the next page.