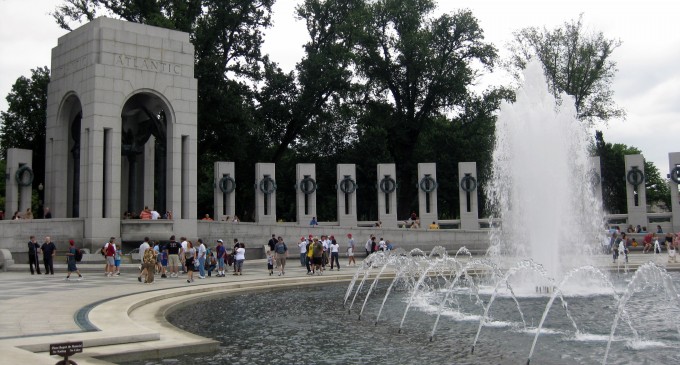 During the shutdown, the federal government closed the WWII Veterans Memorial in Washington, D.C. before reversing the decision in the face of public outcry. Meanwhile,
The Obama administration's Department of Veterans Affairs (VA) spent more than $1 million on television ads running during the government shutdown, prompting outrage from the congressional committee responsible for veterans' issues.
"It has come to my attention that during the government shutdown, the Department of Veterans Affairs (VA) has continued to run a costly advertising campaign, including expensive television commercials during National Football League games and Major League baseball playoffs," said an October 8 letter sent by House Committee on Veterans Affairs chairman Rep. Jeff Miller to VA Secretary Eric Shinseki.
Does it seem strange that the government prefers to spend this kind of money on efforts to improve its image, while cutting relatively small costs in areas that create PR nightmares?
Source: The Daily Caller
Photo: Wally Gobetz on Flickr