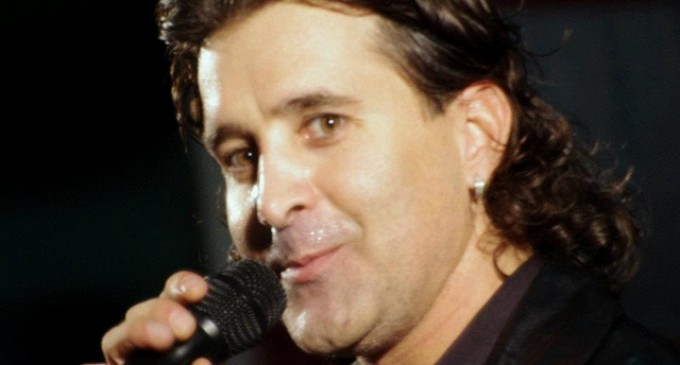 Scott Stapp, former lead singer for the multi-platinum rock band Creed, recently claimed to be a CIA agent who has been hired to assassinate President Obama.
In audio clip obtained by TMZ, Jaclyn Stapp, Scott's wife, and her sister are heard pleading with a 911 operator for help as Scott was riding topless on his bike, claiming to be a CIA officer carrying 400-600 pages of CIA documents and ordered assassinate the President.
During the 40-minute exchange, Jaclyn tells the 911 dispatcher that Scott had printed out what he believed to be 400-600 pages of CIA documents.

The women are heard pleading with the operator to send officers so that Scott can hit "his rock bottom".

One of the women is heard saying, "I need to please speak with a sheriff that can help me with a family member (who is) very, very ill. They just got out of a mental facility last week in Tallahassee and now I don't know what to do, they're in some danger now. He's off of the drugs but he's going crazy now. He's not wearing a shirt, he's got long hair… He is very, very ill. I called the doctor and the psychiatrist at the treatment centre, they said call the police immediately.

"He thinks he's part of the CIA. He thinks they're trying to kill him and he has a bunch of paperwork in his backpack that he's a CIA agent and he must first assassinate Obama… He's schizophrenic, he has a history of this. He's always suffered with the paranoia schizophrenia, then he self medicates and he's been in eight rehabs. We know he's ill… We love him and we wanna see him get better, I just need law enforcement's help because that's the only way he's gonna stop, when he hits his rock bottom."

After police arrived at the scene, Scott reportedly made his own 911 call and told officers his wife had stolen his truck which was why he was on his bike.

He also told officers she had stolen $6 million (£3.8 million) before the cops ruled that he could not be placed on a mental health hold as he did not show enough signs of instability.

Last month (Nov14), Jaclyn filed legal papers asking authorities to have the singer placed on a psychiatric hold and Scott was involuntarily committed to a mental health facility on 13 November (14) for 72 hours after he was found wandering at the side of a road in Florida, but was subsequently released.