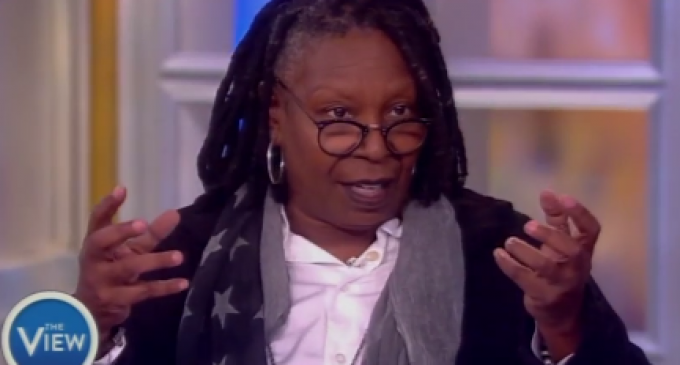 Whoopi Goldberg doesn't think that Donald Trump is qualified to be president — but she thinks she is.
Such is the latest ridiculous comment from the women of The View. Just last week, Barbara Walters reportedly claimed that the legacy of her daytime talk series had been ruined by the show's current hosts. "She feels they've ruined the franchise that she and Bill Geddie built. Instead of focusing on smart, educated women with strong talent, they cast uninformed child actors on the show," said a source close to Walters. "The legacy has been compromised because of poor casting and bad leadership under ABC News."
This week, Goldberg proved Walter's point. It seems the women of The View are unable to form coherent thoughts when on the topic of Donald Trump, every time they try, the result is utter nonsense.
See why she thinks she is "more qualified" than Trump to be President of the United States on the next page: