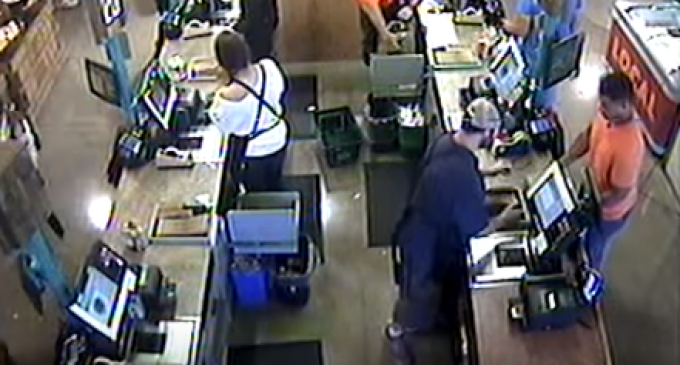 Even liberals must be having a hard time finding bigotry these days, because they're starting to make up instances of it against themselves.
Stepping into a Whole Foods store, Austin resident and Pastor Jordan Brown, who identifies as gay, ordered a cake with the words "Love Wins" written on it. Complying with his request, the baker quickly whipped a cake up and presented him one with the words on it.
The story should have ended there, but Brown says he was at a stop light when it finally occurred to him examine the cake, which he claims had an anti-gay slur written on it in addition to "love wins." Outraged at this alleged act of hatred, Brown proceeded to sue Whole Foods over the cake.
However, the company refused to take these charges standing down. Not only has the company launched a countersuit against Brown, it has also released footage that arguably undermines Brown's entire story.
Watch the video on the next page: