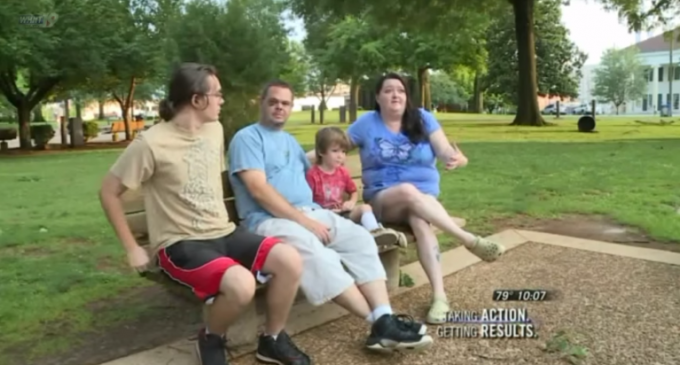 A mob of somewhere between 20 to 30 black youth assaulted a white family in Florence, Alabama this week at a family-friendly event held a local park.
The primary victims in the Dawes family was the father, who suffered a fractured eye socket and several taser burns, and Brandon the 14-year-old who was also attacked but with minor injuries.
"Randomly, they just hit me in the back of the head," Brandon stated. "I didn't think nothing of it at first because, well, I thought maybe somebody tripped or something."
The youth then turned on the father, Kevin, attempting to protect his son.
GO TO THE NEXT PAGE: