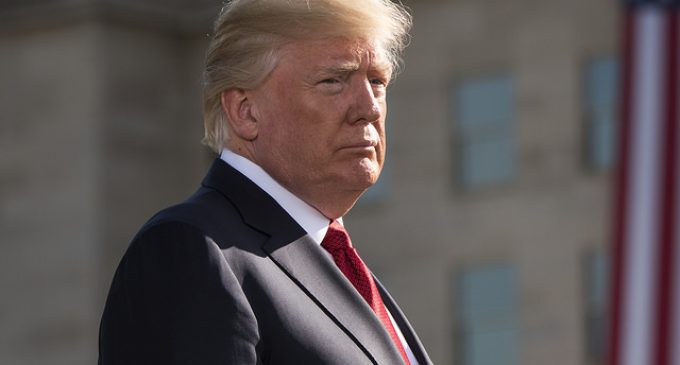 On Aug. 12, a whistleblower filed a complaint with Intelligence Community Inspector General Michael Atkinson – the watchdog for the U.S. intelligence community. The complaint claimed that President Trump made some sort of inappropriate "promise" to a foreign leader.
The Acting Director of National Intelligence, Joseph Maguire, has refused to turn over the complaint over to Congress, defying a requirement by law, much to the dismay of House Intelligence Committee Adam Schiff.
Schiff said on Thursday: "In the absence of that whistleblower law, there is no lawful mechanism for an intelligence community employer or contractor to raise a complaint about serious misconduct. The whole point of the whistleblower statute is not only to encourage those to report problems, abuses, violations of laws, but also to have a legal mechanism to do so and not to disclose classified information — because there's no other remedy. That whole purpose is being frustrated here because the director of national intelligence has made the unprecedented decision not to share the complaint with Congress."
On Fox News' "The Story with Martha MacCallum," Former Acting Attorney General Matthew Whitaker told the host, "This is a clear example of someone from the Deep State … from the intelligence community," Whitaker said on "The Story with Martha MacCallum." "It was completely overblown. … It will be a big nothing burger."
See the video below.