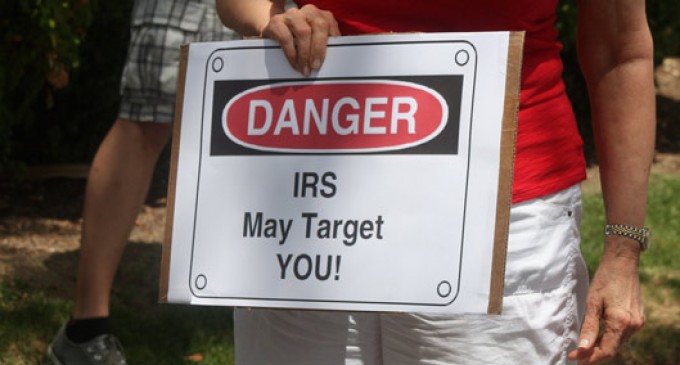 A recent report released by Treasure Inspector General J. Russell George reveals that identity thieves successfully stole $4 billion in fraudulent tax returns in 2012. Meanwhile the tax agency was busy focusing on an unethical vendetta, harassing Tea Party supporters.
The IRS, which is now overseeing Obamacare's complicated implementation and collecting its tax penalties, sent 343 tax refunds to a single address in Shanghai, and another 655 tax refunds to one in Lithuania, according to CBS News.

A statement detailing a similar report filed by the Treasury Inspector General for Tax Administration found 1.1 million fraudulent tax returns were filed with clearly fabricated Social Security numbers that IRS could have detected, costing taxpayers $3.6 billion in 2011.

…

George, a former White House staffer who has volunteered for both Democrats and Republicans, incurred the wrath the wrath of House Democrats during the IRS tea party targeting hearings in July. His audit revealed that the IRS subjected conservative groups to extra delays and unconstitutional scrutiny — including asking Christian groups to provide "both sides of the issues" and detail the content of their members' prayers — while withhold approvals and slow-walking applications.

To the extent the IRS is necessary at all, it certainly should be organized enough to detect over 1,000 refunds suspiciously sent to 2 foreign addresses. What it should NOT be used for is unethical political leverage against those who dare to openly question the administration.
Source: The Daily Caller
Photo: Jeffery Scism on Flickr