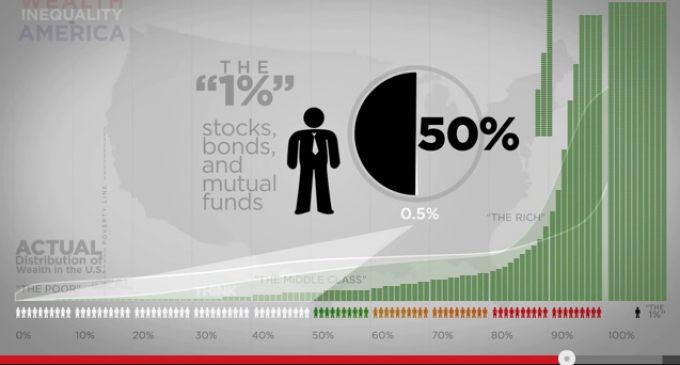 What do you think the distribution of wealth percentages are in America?
There is a 90% chance your answer is wrong!
Watch this excellent video on what people think wealth distribution is, what they think it should be and what it actually is.
This great inequality was NOT created by 'lack of socialism', it was created by corporate and financial institutions usurping our government and our free market so many years ago!