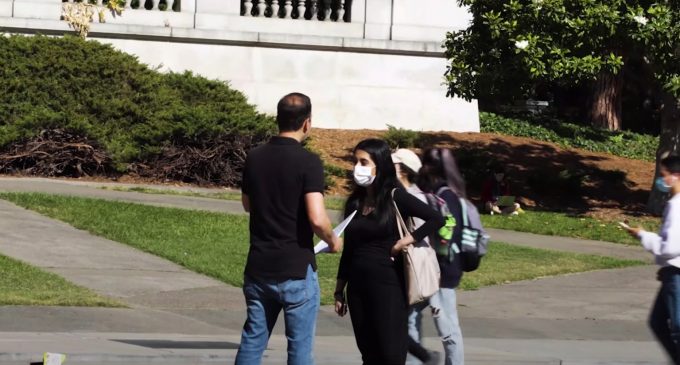 If you're not frightened for the future of this country you're not paying attention. A shocking new video from New York filmmaker Ami Horowitz shows students at the University of California, Berkeley pledge money to the Taliban to help them kill Americans.
Horowitz doesn't even pretend like he's not asking for money for the Taliban with the worst of intentions. He's very upfront that the funds are to help the terrorist group fight against Americans and American interests both at home and abroad.
"We want to be able to train our fighters to strike back against American interests around the world and in the homeland," he says to one student.
"There's a lot of weapons that were left there, we need money to train them how to use it against American forces," he tells another.
"Before America got there, we used it as a base to strike against America, we want to do that again," Horowitz says.
Move to page two to see the shocking video.